Helping Clients Leverage The Power of Digital Payments
Our PayFac-as-a-Service (Payment Facilitator) Platform
is Designed for Your Business
VyaPay's embedded digital payments platform is designed to provide the highest value to your client base. As an industry leader and payment facilitator, our experienced team is skilled in guiding our partners on implementing their very own branded payments solution complete with revenue share, strategy, marketing, and support.
Whether your clients need invoicing or ecommerce, we deliver tailored solutions that maximize efficiency, security, and cost savings. Every business benefits from an improved bottom line. Let us help you and your clients achieve that instantly, today.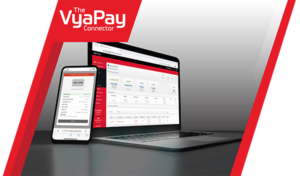 We are the digital payments partner of choice.  Our opportunity and versatility are unmatched.
Monetize your payments and unlock greater revenue
Use our white labeled platform to create a better user experience
Lower the cost of customer acquisition while increasing lifetime value
Our PayFac-as-a-Service is designed to:
Immediately extend your value into fintech and digital payments
Create a new and growing revenue stream
Put you in control of your relationship offering while leveraging our proven strategy and expertise
Deliver true marketplace differentiation to your clients
Leave the heavy lifting with VyaPay – all compliance, underwriting, risk, technology, operations, and support remain with your payment engine of choice