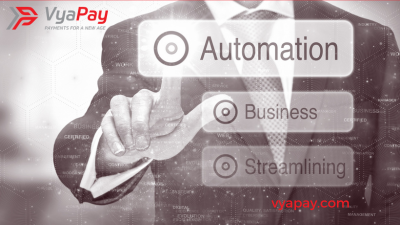 Help your A/R team with Automation!
A company's accounts receivable (A/R) team plays a crucial role in its financial stability and success. The traditional A/R processes, however, can be time-consuming, error-prone, and impede cash flow. This is where automation comes in. Using technology, companies can reduce manual tasks and improve efficiency in their A/R operations. This blog explores some ways automation can help your accounts receivable department.
Automated Invoicing:
Manual invoicing is an incredibly tedious task and can be even more difficult when dealing with high volumes. Automating your invoicing process is an easy way to ensure accuracy and eliminate mistakes, while saving time and effort. Additionally, automated invoicing allows you to tailor your templates to your needs, as well as set up recurring billing, resulting in an even more efficient process. Automation is the key to streamlining your invoicing process and eliminating unnecessary stress.
Payment Processing:
Automated payment processing is a powerful tool that streamlines the payment process and eliminates the need for manual payment entries. With automated reminders and payment tracking, Accounts Receivable teams are able to keep payments flowing and cash flow consistent. The added advantage of click-to-pay means that customers can quickly and easily fulfill their payment obligation, resulting in an increase of cash flow. Automation also reduces human errors and potential fraud, ensuring payments are secure, accurate and efficient. All these benefits combine to create a smooth and reliable payment process, with improved times and secure payments.
Collections Management:
Collections management can be a tedious endeavor that requires a lot of attention and organization. Automation can help streamline and simplify the process by sending automated reminders to customers and creating collection reports. This automation allows A/R teams to focus on more important tasks, such as resolving customer disputes and negotiating payment terms. Automation can greatly reduce time spent on collections management and free up resources to focus on more beneficial activities. By automating collections management, businesses can save time, resources, and money, giving them the ability to focus on more important activities.
Data Management:
Data management is a critical component of Accounts Receivable (A/R) departments. With the amount of data A/R teams handle on a daily basis, automation can be a great asset to help streamline data management. Automation makes it possible to capture data automatically and update it in real-time, removing the need for manual data entry. This ensures accuracy and eliminates potential errors that come with manual processes. Automation is a valuable tool for A/R teams as it helps to maximize efficiency and accuracy in data management.
Automation can significantly improve your A/R team's efficiency and effectiveness. By automating invoicing, payment processing, collections management, and data management, your team can focus on more critical tasks, such as customer relationship management. This will improve cash flow. By implementing automation, your company can reduce costs, boost productivity, and enhance customer satisfaction.
By implementing automation, your company can reduce costs, boost productivity, and enhance customer satisfaction. 57% of IT leaders say that automation technology saves departments between 10 and 50% on costs previously associated with manual processing.
If you would like to learn more about VyaPay and how it can help you leverage all of the benefits of PayFacs, feel free to click here. Schedule a time to meet with us!