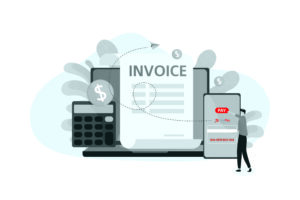 Embed Payments in Your ERP
Your Enterprise Resource Planning (ERP) system has been helping drive sales, revenue growth and company value. But are you harnessing your ERP's full power? The difference between a satisfactory and exponential ERP system can be summarized in one word: integration.
As your company grows, your business may leap ahead in some areas and stagnate in others. As you continue to enhance existing business units and add new ones, an integrated ERP will help bridge the gap between solutions, keeping your growth on track and evenly distributed.
Integration
Payment processing solutions that exist outside of your system can significantly slow your growth. Whether you are planning to update a legacy ERP system or get a new one, an experienced payment facilitator (PF) partner can help you get the most out of your software investment by fully embedding payments into your ERP.
VyaPay, a registered PF and PCI-compliant payments gateway, has partnered with leading ERP service providers, including Acumatica, Oracle NetSuite, and MS Dynamics, by fully embedding digital commerce capabilities within their flexible cloud-based frameworks. VyaPay's platform can add tokenization, recurring billing, purchase card level III, government card acceptance and eCheck, digital wallet, credit and debit card processing to your existing ERP framework.
Implementation
Together with your technical teams and ERP service provider, VyaPay will help tailor your ERP to your growing business and specific requirements. We recognize you're growing and we want to grow with you. Through every stage of your growth cycle, VyaPay will be there to advise, consult, support, train, and provide services you need, 24/7 and 365 days a year.
As you consider what to include in your end-to-end ERP solution, VyaPay and your ERP service provider will help you navigate your choices in platforms and architecture to determine how all the pieces fit together to support your growth. If you're in start-up mode, we can codesign a system that will help cover costs and support new, recurring revenue streams. If you're a mature company that doesn't need to grow as fast, we will help ensure that you have the stability and liquidity to mitigate risk and maintain consistent revenue levels.
Performance, profitability
Whether your company is growing organically or through acquisitions, VyaPay will help you maintain a consistent focus on brand messaging, customer experience and security, by automating routine tasks and making payments frictionless and invisible. In reality, we facilitate much more than payments. We facilitate partnerships, profitability and growth. We provide tools and resources such as real-time sales data, robust online reporting tools, right-sized solutions and wholesale B2B processing, helping your employees, partners and distributors reach their full potential and deliver an extraordinary customer experience. We work with you to create the resources you need to stay nimble, responsive and ahead of your competition.
VyaPay, as a certified partner of industry-leading ERP brands, can protect and enhance your company's transactional and operational systems. With deep domain experience in all forms of digital commerce, including Payment Card Industry Data Security Standard (PCI DSS) and traditional and emerging payment methods, VyaPay will help you add specialized features whenever you need them and keep your system secure, compliant and up to date.
Growth mindset
If your current payment processor or ERP suite is not meeting your performance demands, maybe it's time for a stress test. Run a few test transactions to see how quickly, reliably and seamlessly they work with other systems across your enterprise. If you see any failure points, contact VyaPay for a no-obligation assessment of your ERP and ecommerce environments.