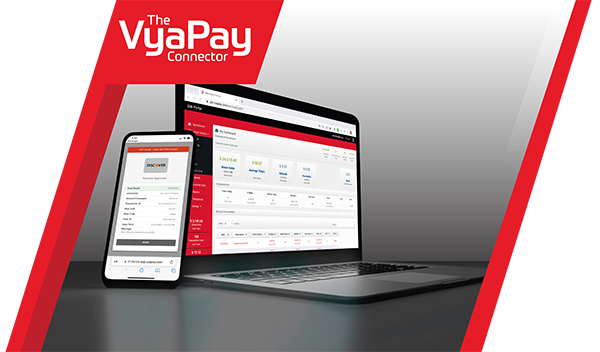 Jumpstart Your Digital Commerce Journey

The global pandemic is finally fading from view but the digital trends it inspired are getting stronger by the day. If your organization's plans went on hold during the crisis, here's some good news: there has never been a better time to embrace digital transformation and payments are the most logical place to start.
Digital commerce provided lifelines during Covid-19 when businesses around were shuttered, meeting basic needs while modeling the way to safer, faster payments. In fact, the pandemic gave PayTech the biggest proof of concept we've ever seen, by contrasting old ways of accepting payments with a bold new approach we call commerce enablement.
To fully appreciate the difference between legacy services and today's agile, omnichannel payments solutions, let's look at changing customer expectations at all points of interaction.
Omnichannel commerce is here to stay
Today's shopping journey includes multiple points of interaction across ecommerce, physical stores and mobile apps. In fact, 67 percent of 1,300 consumers surveyed by Khoros believe the best shopping experiences are a blend of human and digital channels.
Hybrid communications are key
Khoros researchers also noted that digital channels will not fully replace the need for human interaction and 57 percent of survey respondents want to be able to chat with a sales associate before buying a product or service.
Customer engagement is a high priority
The Khoros study identified conversational commerce as the next frontier in payments by helping participants strike a balance between digitization and human touch across all shopping channels. This will make the customer experience more friendly and memorable, they noted.
Leverage analytics for customer insights
Digital-forward consumers are willing to share data in exchange for a simpler, more convenient, and hyper-personalized purchase journey, Khoros researchers found.
"Catalyzed by the global pandemic, companies and consumers have been ushered into an era that prioritizes digital channels above all else," Khoros researchers wrote. "Kiosks are the new waiters; mobile apps the new foyer; messaging conversations the newest form of checkout. Businesses saw digital generate profit like never before."
A downloadable copy of the Khoros white paper is available at: https://khoros.com/resources/rise-of-digital-commerce
Why payments?
During the pandemic, service providers, merchants and consumers saw an unprecedented increase in digital payment solutions, including contactless payment methods; ecommerce; mobile payments; buy online, pickup in store (BOPIS); buy now, pay later (BNPL); unattended solutions and kiosks; identity verification solutions and fraud fighting tools and resources.
While accelerated adoption of digital commerce began during the pandemic, continued growth is fueled by its frictionless customer experience. Digital commerce benefits include ease-of-use, cross-border solutions and cryptocurrency acceptance. Consumers appreciate fast checkouts, enhanced security, multiple payments options and personalized offers. Businesses appreciate reduced costs, improved efficiencies, extended market reach and recurring revenue streams.
As researchers have noted, self-attended solutions, mobile wallets, payments, messaging apps and ecommerce websites are all part of the digital commerce ecosystem, and their common denominator is payments.
Why VyaPay?
VyaPay, a leading payment facilitator (PF) and technology solution provider, helps companies of all sizes and industries natively embed digital commerce into their technology stacks. Unlike legacy payment processors, we don't separate payments from your core technology – we work closely with your IT teams and software developers to integrate digital commerce capabilities into your solutions. Our collaborations are not once-and-done, but ongoing partnerships based on profitability, mutual respect and trust.
What's more, we offer more than solutions or products. We give you the tools and resources you need to create a world-class digital customer experience. Payments touch everything but we understand they are just a fraction of your product and service offerings. However, as we've seen again and again with our clients and partners, tackling payments first is a great way to meet your customers wherever and whenever they are in a buying mood.
Are you ready to jumpstart your digital commerce journey? Contact us today for a free, no-obligation discussion.