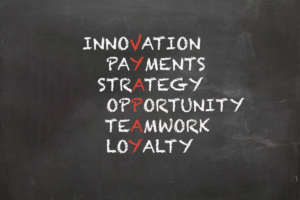 Eliminate handoffs with seamless, embedded commerce

Most business owners rarely think about digital commerce. Like forklifts, coffee machines, electronic printers and other workplace technologies, commerce just works. The B2B world has been slower to implement consumer-grade conveniences like single-click checkouts and instant payments, but payment facilitators can make your ERP, CRM, accounting systems and financial services run smoothly, like other apps that run in the background of your business.
VyaPay, a comprehensive payments gateway and authorized payment facilitator, works with numerous industries and enterprises to help them transform the digital payments experience. We use tokenization, recurring billing, purchase card level III, government card acceptance and eChecks, advanced technologies to make commerce just happen.
Seamless, robust integrations
When we talk about seamlessness in the payments industry, what we really mean is a smooth, unified experience unmarred by gaps or service interruptions. As technology improves, it finds ways to overcome awkward transitions between platforms, sometimes referred to as handoffs. Examples of handoffs are when customers shopping online are redirected to a checkout page to complete a transaction or when someone enrolls in a service and has to go through an awkward validation process involving multiple technology platforms and long wait times.
VyaPay's deep integrations simplify commerce enablement through a single, unified Application Program Interface (API). As a partner, you can use our API to instantly onboard new customers and process digital payments, including government-issued cards and purchase cards. All payments are tokenized to protect data in transit and at rest, from point of entry to final destination, where transactions are securely decrypted by your host processor.  
In addition to accepting all payment methods and major card brands, including Visa, Mastercard, American Express and Discover, VyaPay partners and their clients are protected by our PCI Level 1-certified cloud data center and always-on, always-connected fraud detection, chargeback management and 3D Secure 2.0 technology. With these capabilities seamlessly embedded in your network and brand, you can stay engaged with customers and prospects.
No more delays
Considering the time-sensitive nature of customer inquiries and chargeback requests, it's imperative to have tools that enable you to immediately respond to consumer and card issuer queries. VyaShield automates chargeback management, using graphical reporting tools and real-time analysis to help you reduce and eliminate chargebacks and recover more revenue.
VyaShield replaces cumbersome manual tasks related to chargeback management, which typically require as much as 30 minutes per inquiry. Our platform automates that process for merchants, helping them reduce chargebacks by as much as 73 percent. In addition, VyaShield's native support of Visa's 3DSV2 reduces a merchant's chargeback exposure, which can be a game changer for any merchant who has experienced fraudulent charges or friendly fraud.
No more handoffs
As a VyaPay partner, you won't have to think about commerce and your customers, vendors and suppliers won't have to think about it, either. Enrollments on your platform will be instant and checkouts will happen directly in your app or on your website without any clunky handoffs that redirect customers to a checkout page. Your customers can stay engaged and use their preferred payment methods, currencies or major card brands and complete their transactions and enrollments directly on your page
With VyaPay, you will not be handing off any aspect of your business, because we don't believe in handoffs. We approach our partnerships in much the same way as we use our technologies, by forging deep, trusted, fully embedded relationships. Through our collaborations, backed by premier support and continuous process improvement, we will co-create a secure, unified experience that is so seamless, it will feel more like a check-in than a checkout to your customers.
Are you ready to leave the handoffs behind and deliver a premier customer experience? Contact #teamVyaPay for a discussion.